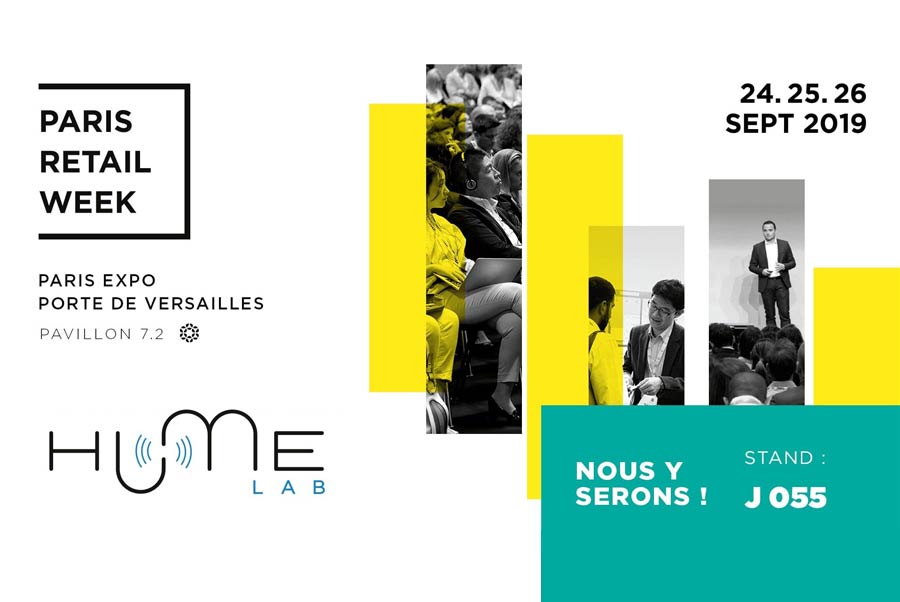 Paris Retail Week
Paris Expo - Porte de Versailles
BUILD
bespoke touch furniture
Since 2001, HUMElab has been imagining, designing, building, customising and incorporating features to produce the best digital furniture available. Its products are targeted at the dynamic display and interactive markets, also known as the Digital sector. They range from dynamic digital or touch totems for indoor and outdoor use, to touch tables and podiums of all sizes and interactive panels. The products are all assembled, fitted, tested and stored at a 4600-m² workshop at the head office in Dreux, 80 km from Paris in France. HUMElab is proud of its "Made in France" status and uses an ecosystem of local contractors throughout the Ile-de-France and Centre regions of the country. Its proximity to Paris and its decision-making centres gives the company a real advantage and is highly appreciated by its customers.
PLAY
Touch tables for children, DJs, waiting rooms...
Many elements of the digital transformation are based on fun. The added value of the furniture comes, first and foremost, from its ability to both capture and retain children's attention. By focusing the attention of several children all at the same time and for a prolonged period, our touch table leaves parents free to concentrate on your sales pitch, meaning that the message is better received and your chances of clinching the deal are improved, with the logical outcome of a potential rise in sales. Repeat custom is generated by the persuasive power that children nowadays have over their parents when deciding whether to return to the same shop, or go elsewhere, for example. The appeal of our table and the unique experience it offers have already prompted many children to run into the shop, wanting to have a play... Avoiding a public tantrum is therefore often a very good reason to wait around... and make another purchase...
ORDER
Shopping panels and touchscreen ordering for restaurants...
Touchscreen points of sale are crucial to the phygital environment, having first appeared to speed up payments, then in fast food outlets and now they are revolutionising the retail sector. The major advantages are a faster customer journey, an increase in the average basket and lower overheads (staff, storage, etc.). The HUMElab factory has been designing and building bespoke points of sale for many years. Its strength lies in its ability to mass-produce high quality furniture on schedule, making products that have become essential for its customers' economic performance.
INFORM
Information podiums for local authorities, totems for car showrooms...
The ability to share information is now a fundamental part of many sectors of the economy, both public and private (mandatory legal information to be displayed in companies or council offices (indoor or outdoor); POS tools (product catalogues or offers updated in real time)). Our information units are designed to meet all these needs.
The HUMElab Group has set itself the goal of bringing high-tech, designer touch furniture into our everyday lives, designing elegant products to the Made in France quality standard, whether for home use from HUMElab for People, business use from HUMElab Business, or bespoke designs from the HUMElab Factory.
History of the HUMElab Group
Founded in 2001, the company specialises in the manufacture of digital furniture intended for dynamic displays and interactive use. A number of corporate acquisitions then led to the creation of the HUMElab Group.

Discover our success story.
Contact the Group
Do you have any questions about our Group, our products or how they can be used? Contact us today, and our sales and design teams will be happy to help.

Contact-us
Press