Founded in 2001, the company specialises in dynamic display and interactivity. It is the ideal partner to help companies with their digital transformation. HUMElab's goal is to bring designer touch furniture into the heart of our everyday lives. HUMElab builds touch tables with multi-player games for all ages. These tables are made in France and are particularly hard-wearing to guarantee user safety and product durability. Since 2017, the company has undergone significant external growth and now has approximately fifty employees at three entities operating from Dreux, La Ciotat, Le Cannet and Meylan, with a predicted turnover of €15 million in 2019.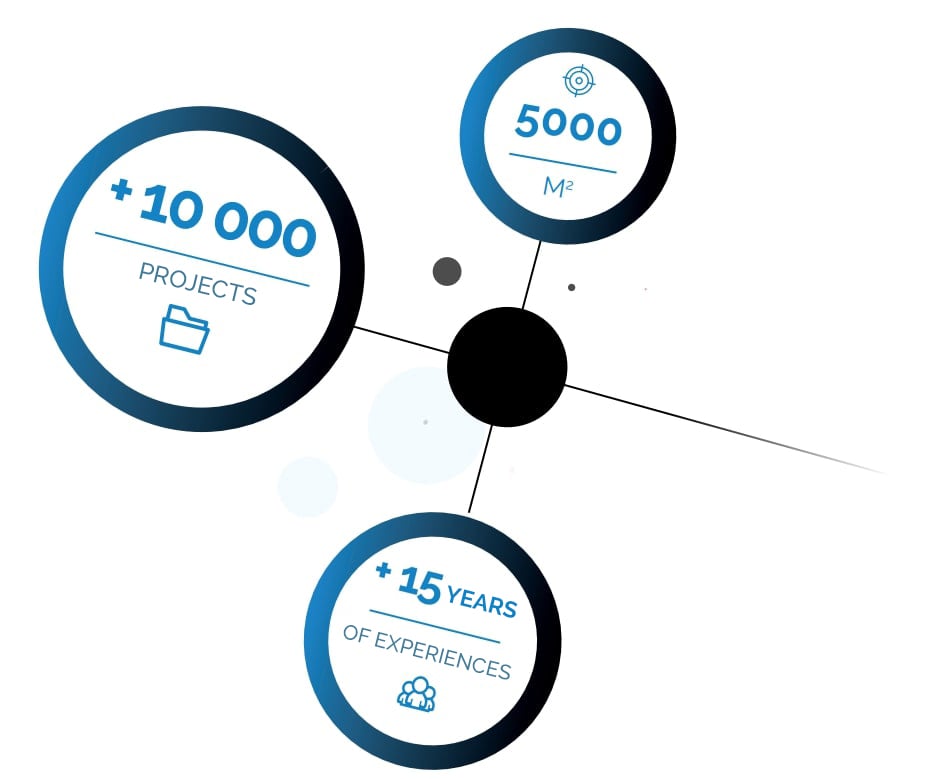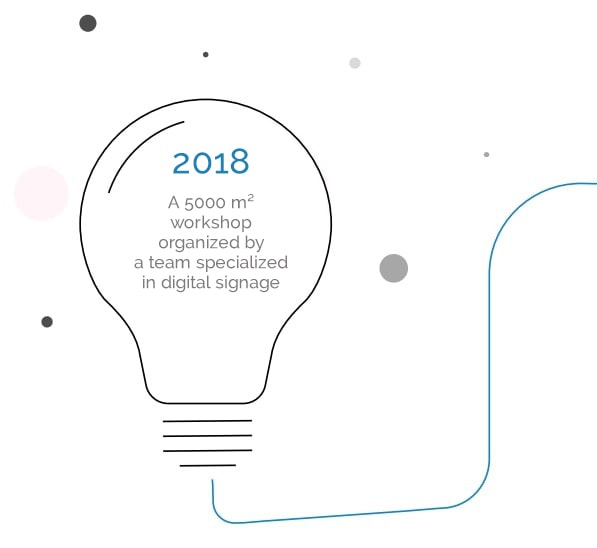 HUMElab makes touch tables and dynamic displays for all types of business. From design to manufacture, the table are all made at our workshop using French materials.
WHY US
French expertise
LOYALTY
A study has shown that customers want to return to places with dynamic displays.
STRENGTH
Our tables are particularly hard-wearing to guarantee user safety and product durability.
GROWTH
Relaxed customers will spend more, meaning an increase in the average basket.
MULTI-USER
The multi-touch screen can handle multiple pressure points, making the CLEA low touch table intuitive to use.
ABOUT THE GROUP
The chapters of our success story.
2008

Shift towards interactivity

TVS shifts its focus towards interactivity and expands its range of totem signs to include touchscreen interfaces.

2011

Creation of NYU Systems

In 2011, Wesley Palanicaouden founds NYU Systems, a company specialising in the integration and distribution of touch interfaces for businesses.

2013

Creation of HUMElab

HUMElab is created to pool complementary skills. Its goal is to become a leading name in designer interactive furniture.

2014

Merger

In 2014, TVS, NYU Systems and HUMElab merge to capitalise on the HUMElab brand and welcome new investors.

2016

Factory in Dreux (France)

HUMElab moves to a new 5000m2 site in Parc de la Radio in Dreux.

2017

Victoria Digital

The Group buys Victoria Digital, formerly Victoria Image & Son, a specialist in digital equipment for the hospitality sector.

2019

Vision Media Partner

The Group buys Vision Media Partner, a specialist in pay-to-use and rented digital equipment for the hospitality sector.